Product Specification:
Power Rotating Crane Hooks
Grade 80 Weld on Hook / Chain Fitting
Power Rotating Crane Hooks (Bottom Blocks) Bradley Lifting manufactures an extensive range of mill-duty Power Rotating Crane Hooks (Bottom Blocks). These units meet the latest industry specifications (CMAA, AIST Tech. Report No. 6, etc.) and include the following features:
High strength, alloy steel in critical load zones
Load block keyed and welded to side plates
Forged, alloy steel hook
Dedicated rolling element thrust bearing
Hardened (60 HRC) sheaves with rolling element bearings
Hardened sheave pin with lubrication point(s).
Powered rotation can be limited to specified range or full 360o continuous. Many additional features can be incorporated into any of our Powered Rotating Crane Hooks:
Reeved-in or bail pin crane connections
Heavy duty safety latches (multiple options)
Low headroom configurations
Power supplies for below-the-hook lifting equipment
Mechanical disengage from rotator drive (unpowered rotation)
Weigh scale systems (digital display or direct interface)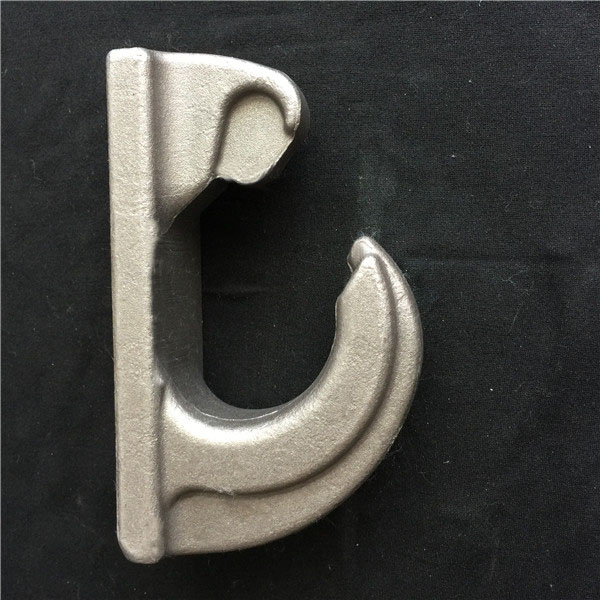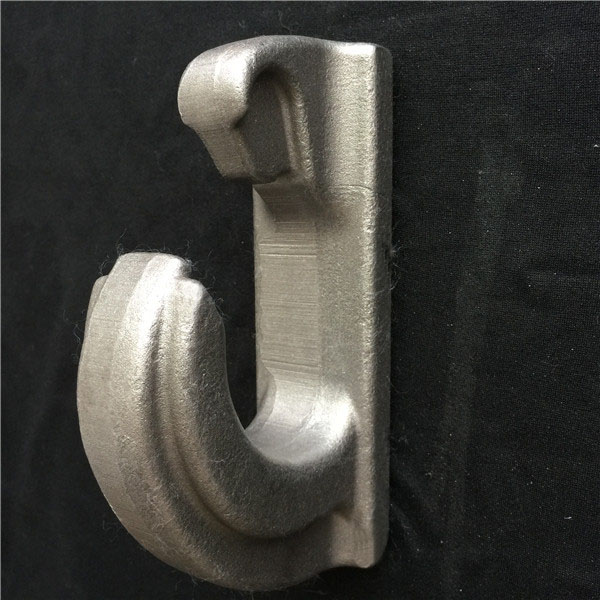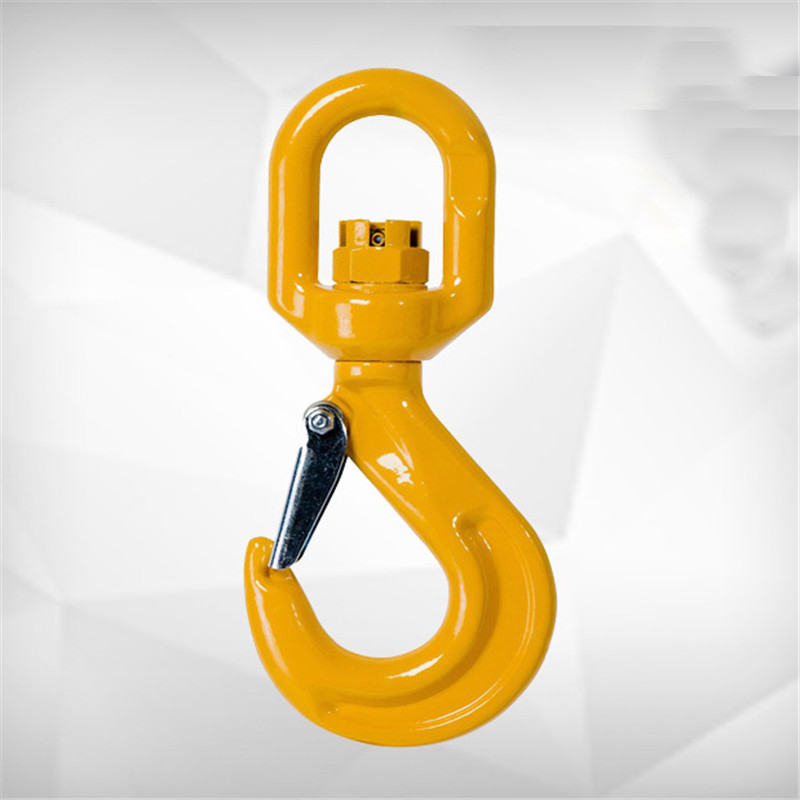 - Surface treatment: WLL, Size, Grade, CE, Batch No.
- Application: Used in connecting operation
- Special specification and marks can be made according to customers
- Packing: Packed in cartons with plastic bags inside on iron pallets
- B. L= 4 times*WLL
- full tracebility
- Proof tested to 2 ½ Times working load limit
Inspection Before Use
The pre-use check for hooks should cover the following:
1. The WLL should be clearly marked.
2. The safety catch should be in place and functioning correctly.
3. The hook should be checked for any distortion, cracking and excessive wear or corrosion.
NOTE: The wear on the bearing surface of the hook should not exceed 8% of the nominal dimension.
4. Check that the opening of the hook is within the manufacturers parameters. If the hook is opened excessively it is a sign that it has been point loaded or overloaded.
5. Moving parts such as release cams should be checked for free movement.
6. If the hook is a ball bearing swivel hook check that the hook is swivelling freely and that the bearing is not making any unusual noises. Unusual noises are often a sign of bearing fatigue or bearing failure.
7. If the hook has a threaded machined shank ensure that the thread is in good order and that the nut is turning freely on the thread

Care in Use
1. For hooks used in frequent load cycles or pulsating loads, the hook and threads should periodically be inspected by Magnetic Particle or Dye Penetrant. (Note: Some disassembly may be required. )
2. Never use a hook if its throat opening has been increased, or its tip has been bent more than 10 degrees out of plane from the hook body, or is in any other way distorted or bent. Note: A safety catch will not work properly on a hook with a bent or worn tip.
3. Never use a hook that is worn beyond a recommended maximum of 8%.
4. Remove from service any hook with a crack, nick, or gouge. Hooks with cracks, nicks, or gouges shall be repaired by carefully grinding lengthwise, following the contour of the hook, provided that the reduced dimension is within the 8% wear limit.
5. Never repair, alter, rework, or reshape a hook by welding, heating, burning or bending.
6. Never side load, back load, or tip load a hook.
7. Eye hooks, shank hooks and swivel hooks are designed to be used with wire rope or chain. Efficiency of an assembly may be reduced when used with synthetic material.
8. Always make sure the hook supports the load. The catch must never support the load.
9. When placing two sling legs in a hook, make sure the angle from the vertical to the outermost leg is not greater than 45 degrees, and the included angle between the legs does not exceed 90
Degrees.
10. The WLL of a hook applies only when the load is correctly positioned on the load line of the hook. If the hook is eccentrically loaded, or the load is applied other than on the load line, the WLL is greatly reduced.
11. Always use a swivel hook, or insert a swivel link between the load hook and the lifting rope, when the load has a tendency to rotate when lifted.
12. Always check to ensure that the hook safety catch has closed correctly before allowing the load to be lifted
Contact us:
Ningbo Huishuo Machinery Co.,Ltd
Dell Zhang
ADD:No.2081 Ningheng Rd,HengxiTown,Yinzhou District,Ningbo,Zhejiang,China.
Looking for ideal Power Rotating Crane Hooks Manufacturer & supplier ? We have a wide selection at great prices to help you get creative. All the Lifting Alloy Steel Clevis Slip Hook are quality guaranteed. We are China Origin Factory of Chain Hooks For Lifting Points. If you have any question, please feel free to contact us.
Product Categories : Construction Machinery Parts